Carta Corográfica de Portugal na Escala 1:50000 04-C - Deilão
Cartografia topográfica em formato vectorial à escala 1:50000 do continente. A informação encontra-se estruturada em vários níveis: altimetria (2D e 3D), hidrografia, rede rodoviária e ferroviária, toponímia, aglomerados populacionais , outras infra-estruturas de apoio, ocupação e uso do solo e limites administrativos. Seccionamento Rectangular 32 x 20 Km. Designação da zona de quadrícula UTM 29S. Identificação do quadrado de 100 Km PGQG.
INSPIRE
Identification
File identifier

4C  

XML
Hierarchy level

Folha

Tile
Online resource
Resource identifier
code

SCN50k_04C
Metadata language

Português

Portuguese
Spatial representation type

Vectorial

Vector
Encoding
Format

IGDS
Version

5.0
Format

DWG
Version

14
Format

DXF
Version

14
Format

SHP
Version

0
Format

Raster TIFF (+TFW)
Version

6.0
Projection
code

3763
Classification of data and services
Topic category

Imagery base maps earth cover

Location
Classification of data and services
Coupled resource
Coupled resource
Classification of data and services
Coupled resource
Coupled resource
Keywords
Other keywords
Keywords (

Discipline

)
Keywords
Geographic coverage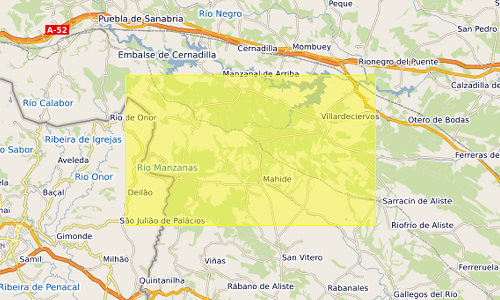 Temporal reference
Temporal extent
Temporal extent
Date (

Publication

)

2008-12-26
Quality and validity
Lineage

A presente folha da Série Corográfica de Portugal escala 1:50 000 foi elaborada pelo Instituto Geográfico Português com recurso a várias fontes de informação. Foi efectuada a conversão da SCN10k e transformação dos Ortofotos como elementos base e procedeu-se à aquisição e actualização de dados provenientes de outras entidades nacionais. Com recurso a trabalho de campo, foi realizado o controlo de qualidade e respectiva introdução de emendas recolhidas no campo.
Denominator

50000
Conformity
Conformity
Conformity
Conformity
Conformity
Conformity
Restrictions on access and use
Restrictions on access and use
Responsible organization (s)
Contact for the resource
Organisation name

INSTITUTO GEOGRÁFICO PORTUGUÊS
Email
Responsible organization (s)
Contact for the resource
Organisation name

INSTITUTO GEOGRÁFICO PORTUGUÊS
Email
Metadata information
Contact for the metadata
Organisation name

INSTITUTO GEOGRÁFICO PORTUGUÊS (IGP)
Email
Date stamp

2008-12-26
Metadata language

Português

Portuguese
SDS
Conformance class 1: invocable
Access Point URL
Endpoint URL
Technical specification
Conformance class 2: interoperable
Coordinate reference system
Quality of Service
Access constraints
Limitation
Use constraints
Limitation
Responsible custodian
Contact for the resource
Conformance class 3: harmonized
Provided by

Associated resources
Not available